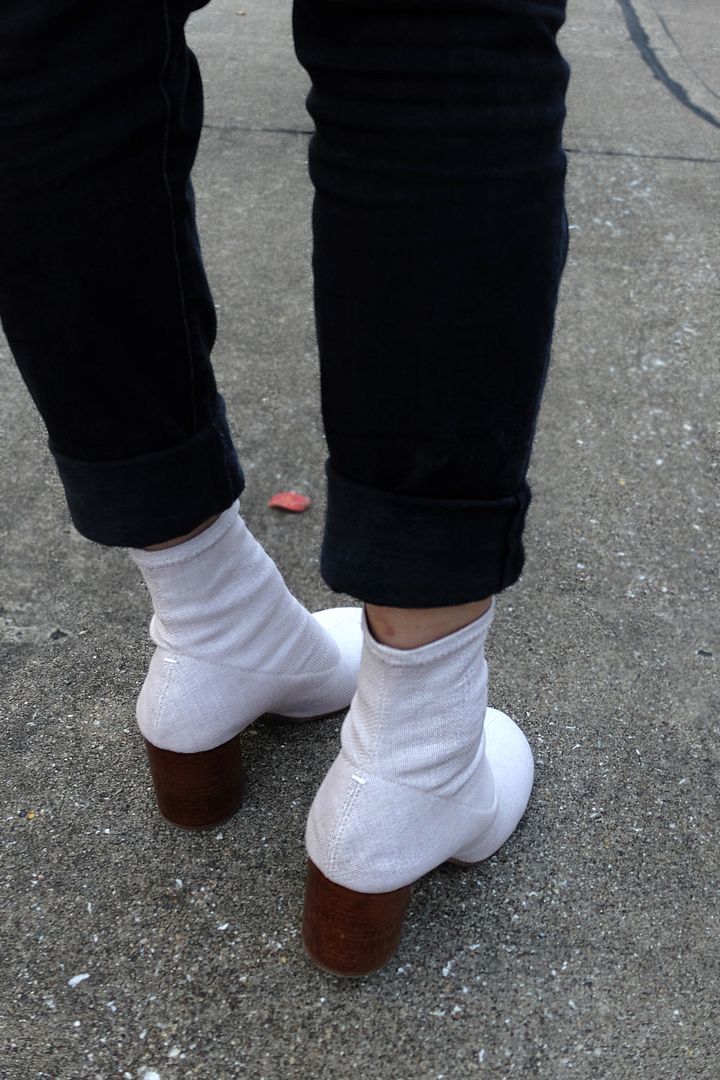 tfw the NIB Maison Martin Margiela sock boots you've been watching on eBay forever gets reduced by $100 (◍•ᴗ•◍)♡ ✧*。
This is my PSA for unpacking your seasonal closet in time for winter. I went to NYC over Halloween and was not at all ready for the cold. My luggage made no sense.
Baby pink pleather Junya Watanabe shorts
? It's not going to be
that
cold, is it? "It's fine I'll be fine" (definitely wasn't fine). It wasn't until after I came home and unloaded my winter closet did I realize I had my winter uniform right in front of me. A large component of that being my favorite shitty $3.50 mens XXL sweater. But then I got to thinking... Is this too
Vetements
? Which is stupid because I've been wearing this sweater for before Vetements was a thing - which is also fine since Vetements is a lil cute - which is fucked up because it's actually not that cute, it just looks slightly better than the rest of the bullshit out there.
(╯°□°)╯︵
┻━┻
Thrifted Sweater
Vince Relaxed Jeans
10 Crosby Derek Lam Bag
Maison Martin Margiela Sock Boots